How Do I Get My Free Credit Report?
Highlights:
You can request a free copy of your Equifax credit report online, by phone, by mail or in person
You are entitled to free credit reports from each of the two nationwide credit reporting agencies.
Submit Your Request Online:
The fastest way to get your free Equifax credit report is to submit your request online.
https://my.equifax.ca/consumer-registration/?lang=en
Simply click here and the system will prompt you to provide personal information to verify your identity and create your myEquifax account.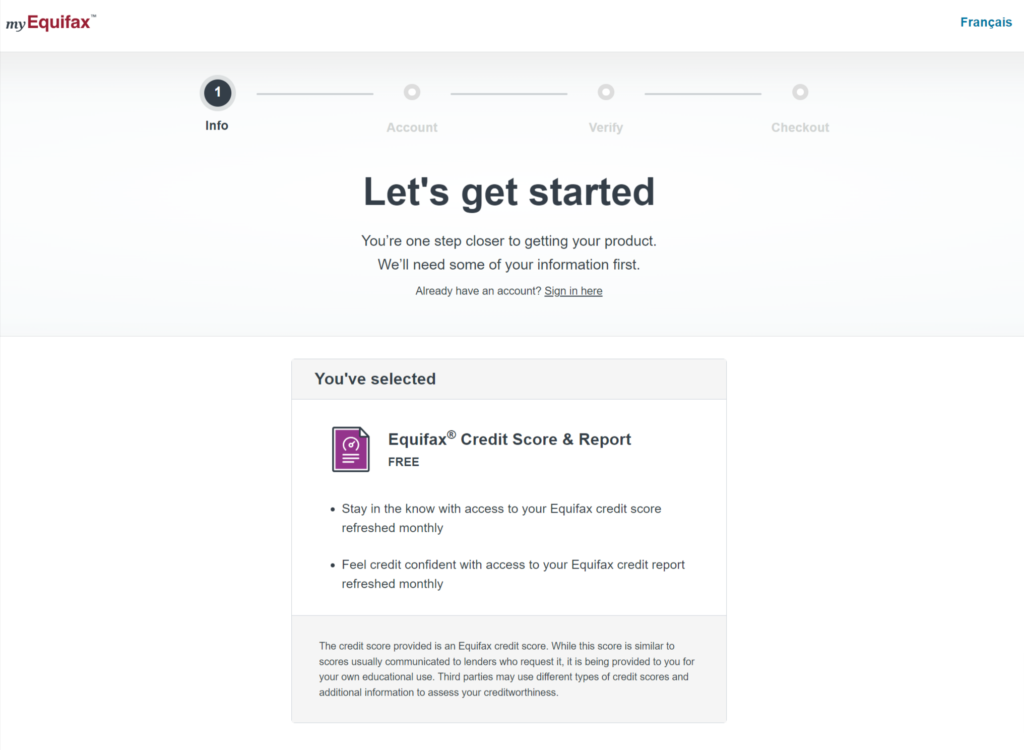 When you sign in to your myEquifax account, you can download a copy of your credit report by clicking on the Credit Report link in the left navigation menu and then clicking the red PDF Download / PRINT button in the top right of your screen. 
Your credit report contains personal and potentially sensitive information. Once downloaded, it's best to save it in a password-protected file on your device. If you print your report, you should keep it in a secure location. You should always carefully consider with whom you share your credit report in order to protect your personal information.